Consider our venue for your next …
Venue 918, Inc. is the prefect modern space to host your next corporate event, birthday party, reunion, wedding, or reception. Our on-site Event Coordinator will guide you through your event planning and execution. We want to be part of your special occasion!
Meetings and Seminars
The standard classroom seating is ideal for your next meeting or seminar. We've got you covered with our audio-visual package, optional coffee set up, and recommended vendors. You can utilize the entire venue to seat 224 or we can divide our venue in half to seat 112 for a more intimate setting.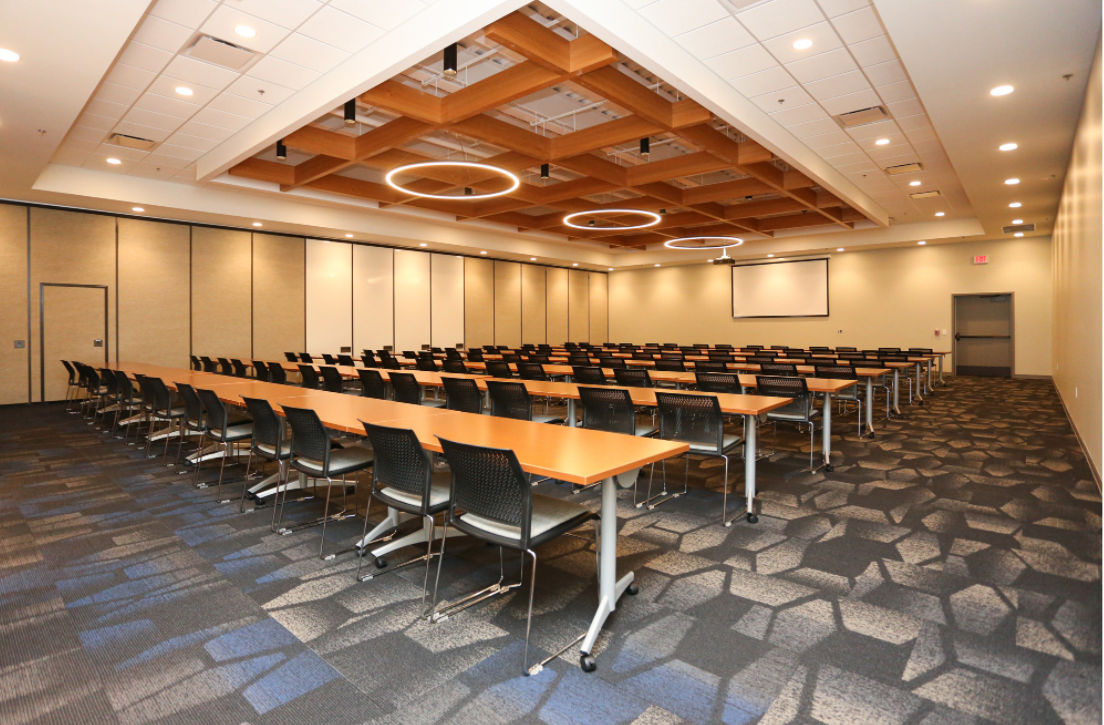 Weddings and Parties
Come celebrate with us! We will work with you to get the perfect room layout for your anniversary, wedding, reunion and more! Our open vendor policy allows you to get creative and bring your ideas to life!
Our on-site coordinator is here available to give you a tour, check availability, work through the details, finalize your diagram, and connect you with vendors!