Connecting People. Creating Memories.
Venue 918, Inc. is a brand-new event space located inside of the newly renovated Greater Tulsa Association of REALTORS® building. Open to the public, Venue 918 was designed with rich wood tones, neutral colors, and modern lighting to create a flexible, inviting ambience for guests to connect, celebrate, and create lasting memories.
Not just another venue
We are here to ensure your event creates lasting memories! Our staff will guide you through the planning process to make it fun and easy. The intimacy of our venue allows us to focus on all the details of your event!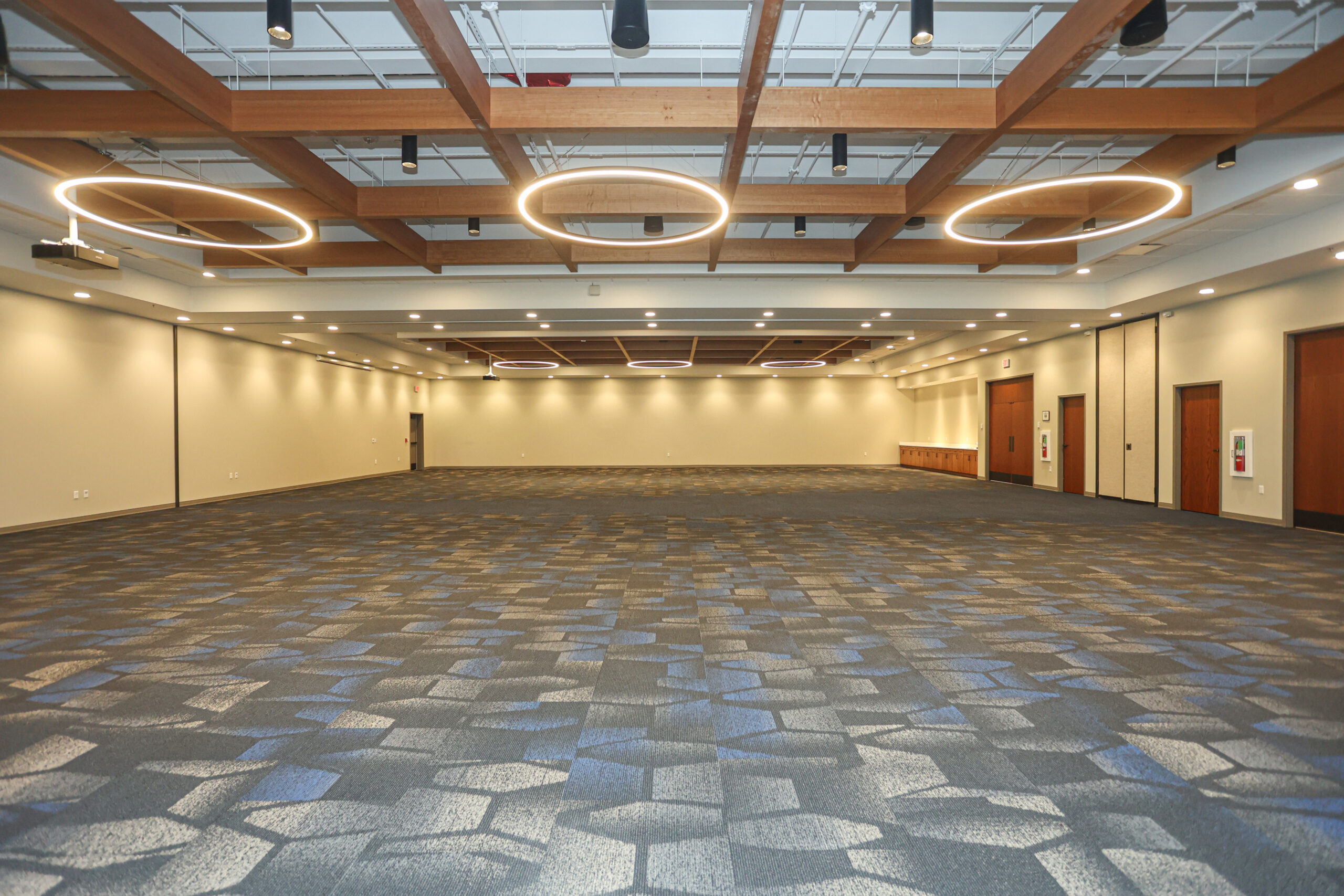 Flexibility to bring your vision to life
Our Open Vendor Policy, flexible room layouts, and optional room divider make it easy to create an event that suits your needs and budget. Venue 918 is perfect for small to mid-sized meetings, presentations, parties, weddings, or tradeshows.
Just Impressive!
As a certified real estate instructor, I teach in several venues throughout the state of Oklahoma, and I am truly impressed with the quality and beauty of Venue 918 at The Greater Tulsa Association of REALTORS®. The functionality and ease of teaching is top notch. The staff is incredibly helpful and professional alike. I am truly honored to serve and teach in this beautiful building.  ANGELA TINSLEY
An Amazing Venue!
Thank you Sandra and the Venue 918 Event Center for allowing us to have our Broken Arrow Class of 1981 40 year reunion in this beautiful Venue. It was an honor to get be the first to use this facility and it did not disappoint! We had approximately 115 attend with tables set up, photo booth in one corner and DJ for our music in another corner. Plus a large dance floor in the middle. I would highly encourage anyone looking for a place to host an event to contact Sandra with Venue 918!
TIM COCHRAN
A Great Experience!
Such a great venue and incredible service! The Oklahoma Association of REALTORS® held a 2-day GRI Module at Venue 918. Sandra Romo was attentive, helpful, and in constant communication. Such a great experience, and we will use this beautiful and well-equipped space again.
TARA LONG
Sandra Was Amazing!!!
She was the event coordinator for the baby shower I threw my sister. She was always available and ready to help with ANYTHING!!! 10 out of 10 recommend this venue!
KALLIE GARRETT